Rules and information for Paws for Pleasure
Please adhere to the rules at all times to protect our fields for you and other users!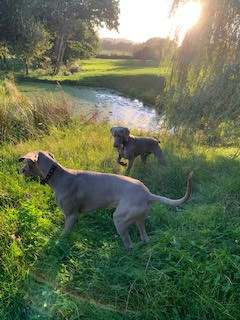 On arrival at Paws for Pleasure you will find 2 parking spaces on the left hand side of the gate.
Please do not park in the clearly sign posted "Turning Area".
All dogs must be kept on leads in the car park area and only released within the secure field.
The pedestrian gate in the car park has a coded key pad which gives you entry to all our facilities. The key pad number will be in your confirmation email and text to you on booking.
1) Please ensure you do not arrive early as there are only 2 parking spaces and that you allow time to pack up and leave within your time slot. It is unfair on other customers to keep them waiting, especially with reactive dogs.
2)The fields at Paws for Pleasure are organic in that no pesticides, fertilisers, weed treatments or other chemicals are used and haven't been for at least the last 20 years. Please do not bring any chemicals such as shampoos or soaps if using the dogs shower, please bring your own dog towels.
3)-We provide biodegradable poo bags so please ensure you pick up after your dogs. These bags can be put in our dog waste bins.
Any other dog poo bags must be taken away with you please.
4)-Cold water is provided for dog drinking water only. Please bring your own bowls.
5)-There are no other rubbish bins at the facility.
Small family only picnics (max 5 persons) are welcome in 1 the hour slots only. Please take home everything that you bring with you! No Barbecues, Gas stoves, naked flames, fires or Chinese Lanterns.
6)-Our Dog walking field is primarily for the use of dog walkers. Well behaved children are welcome as long as supervised by an adult over 18 Years. (No parties or multiple children from outside the same family)
7)-Please do not let your children play on or with the dog agility equipment. It is for dogs only
8)-Please make sure your dogs don't dig in our fields. Our 1.8M deer fencing is comprehensive but digging or climbing dogs need to be supervised at all times. Escapees are the responsibility of the owner, not Paws for Pleasure.
9)-Due to the nature of Fields in general, we recommend you wear suitable footwear, Wellingtons or Hard sole shoes.
10)-Grass areas can be wet and muddy in the winter. (We do have a shower for the dog paws but please don't use any soaps or shampoos)
11)-Our paths are mown but sadly are not suitable for wheelchairs or electric scooters. Our parking area is suitable for all users, as is our field shelter!
12)-Our little bridges have secure footing with hand rails and are perfectly safe.
13)-Our pond is open and unfenced. We strongly recommend all small children and non-swimmers are well supervised in this area. The pond is up to 4ft deep and teeming with wildlife. NO SWIMMING or PADDLING under any conditions.
14)-Dogs suffering from illness, diarrhoea, sickness or any other illnesses should not be brought to Paws for Pleasure.
Persons found to be breaking these rules will be asked to leave the Paws for Pleasure fields immediately and be banned from further use to protect our facility for the environment and other users.
By booking Paws for Pleasure online you are agreeing to our rules and terms and conditions.
These include:-
– You accept full responsibility for your own animals and persons welfare, wellbeing and insurance. No claims of any sort will be entertained for any injury or loss to persons, possessions or animals whilst using our facilities.
– Parking is at your own risk
– Water is not for human consumption
– Payments are not refundable, once bookings are made, they cannot be altered. Please ensure you have the correct time and date before booking.
– Dog escapees are the responsibility of the owners.
– All Faeces, food waste and drinks cartons must be removed from our premises accept for our biodegradable poo bags.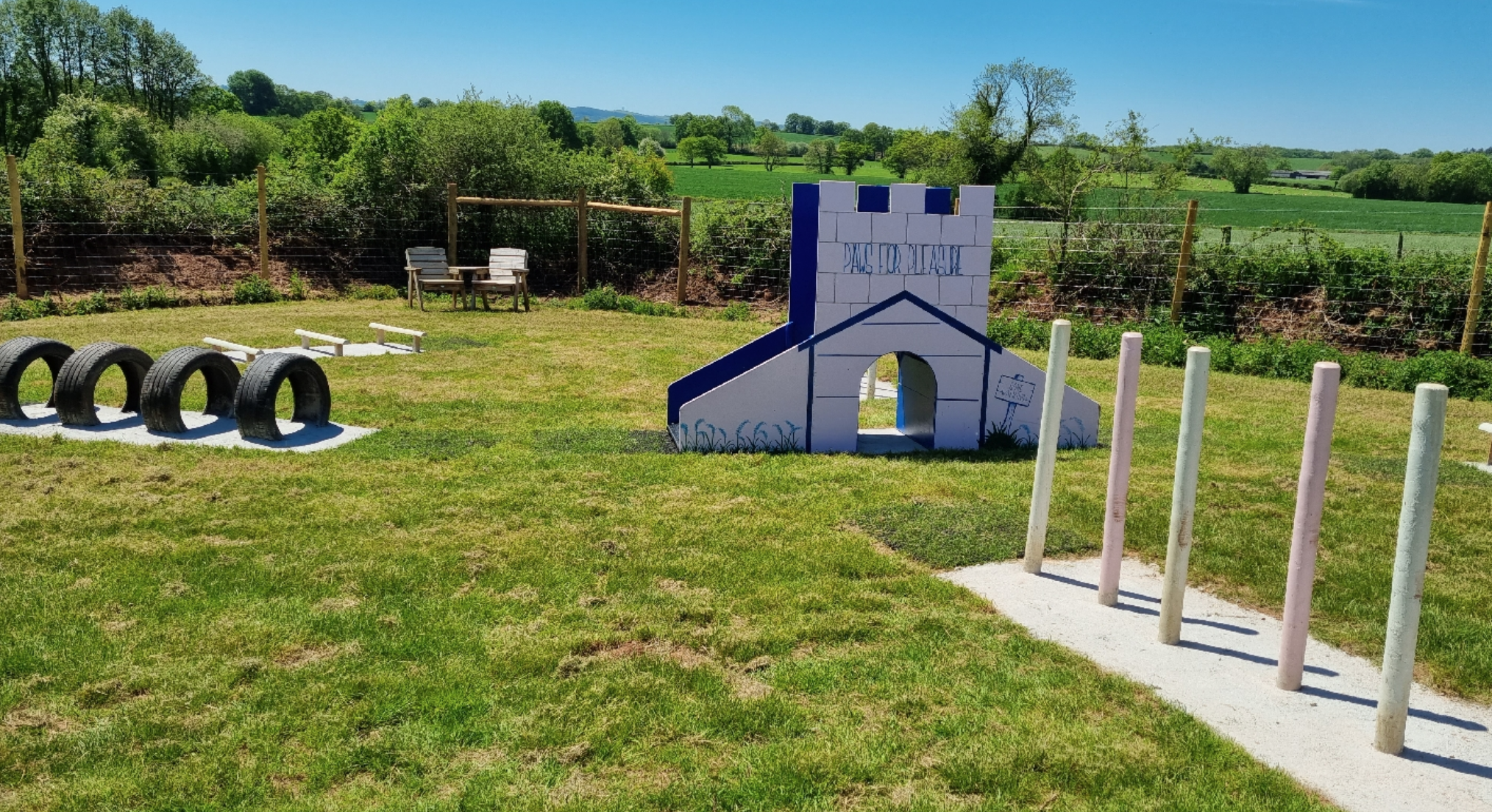 Get in touch by phone or email
Our Booking system is automated, and our pin codes for entry to the fields are sent by text message. If you need to report any emergencies or damages please contact Karl Wilson on the phone number below, or send an email.
Email
info@pawsforpleasure.co.uk
Copyright 2021 Paws For Pleasure. All Rights Reserved.